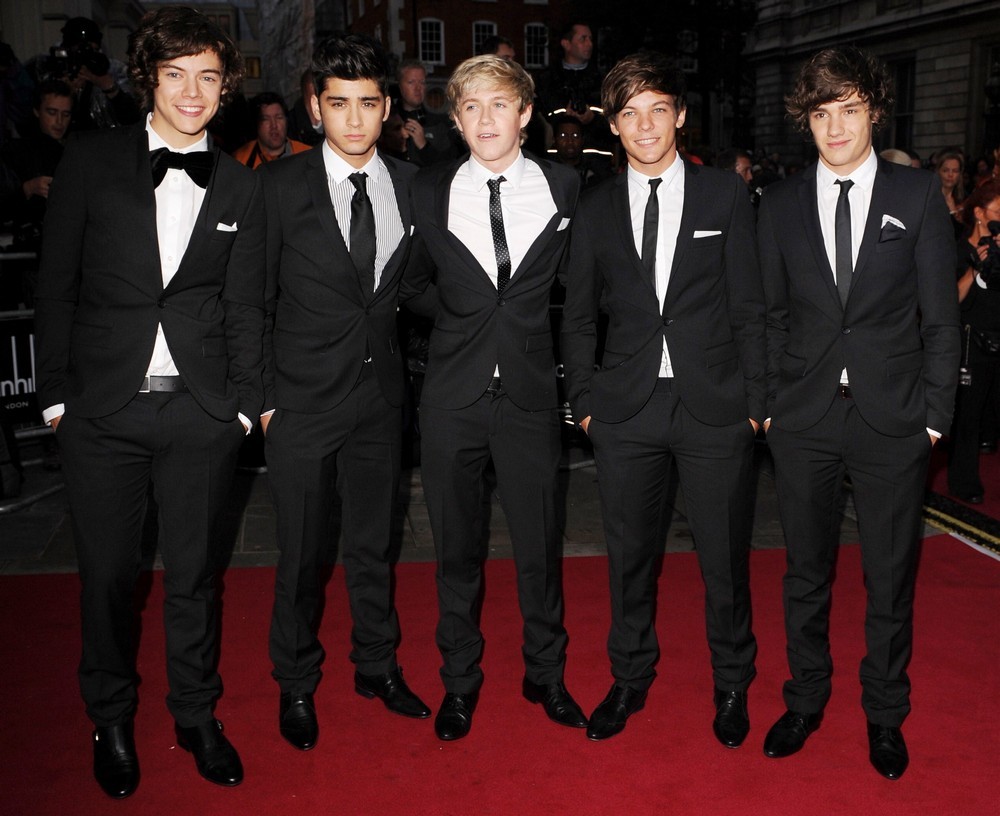 One Direction
Only 1 shake-up on the Hot 100 this week- UK boyband, One Direction insert themselves with a # 3 debut. Everything else is the same.
Hot 100
Maroon 5- One More Night
Psy- Gangman Style
One Direction- Live While We're Young
fun.- Some Nights
Taylor Swift- We Are Never Ever Getting Back Together
Meanwhile, the R&B/Hip-Hop chart is another story... Billboard has changed the calculation of this chart. From my understanding, it WAS basically based on airplay, but NOW is configured like the Hot 100. They now include things like digital downloads, and social networking sites etc... So, Rihanna's Diamonds is the new # 1. (???) Kanye West surges to # 2 with his latest single, Clique, and his former # 1, Mercy, also re-enters the top 5, jumping to # 3. They have changed all of the charts under the R&B/Hip-Hop section. Now Psy is the # 1 rap song. (???) Billboard also added a new chart- R&B songs. The R&B/Hip-Hop Songs Airplay chart is the closes to what the R&B/Hip-Hop Songs chart looked like last week.
R&B/Hip-Hop Songs
Rihanna- Diamonds
Kanye West, Jay-Z, Big Sean- Clique
Kanye West, Big Sean, Pusha T, 2 Chainz-Mercy
Miguel- Adorn
2 Chainz featuring Drake- No Lie
http://www.billboard.com/charts